California Raitts from South Dakota

We are used to the familiar Raitt Christian names which make it hard to trace ancestors sometimes - so my interest was piqued when I received an e-mail from one Conan Raitt from California asking help in trying to discover his family. He said his grandfather was called Gladstone Raitt and he came from England. Well - how many Gladstone Raitts were there going to be? A most unusual name and surely a cinch to find. Well, in fact, so unusual, that there is not one called by that! Luckily Conan had given me his father's name Allan - and also included his middle name, Aylmer, which was sufficiently unique to enable me to get the family right away. But which way round to start - from the ancestors or the descendants? I have elected to start with the latter and work backwards.
Conan Raitt was born in Santa Monica, California on 16 March 1971. His parents were Allan Aylmer Raitt, born 6 January 1941 in San Diego County, California, and Linda K. Rector, born 2 April 1949. They married in Los Angeles on 14 December 1969.
Allan was the son of Allan Aylmer Raitt and Maria Theresa Torres. Allan Snr was born in South Dakota on 8 Nov 1914 and died in El Dorado, California on 17 August 1964. Maria was born in Mexico about 1915. However, in the Oregon, Adoptions and Name Changes, 1876-1918 register, it would appear that Allan Alymer Raitt (present name) was adopted on 1 July 1915 by G. Clinton and Lulu Raitt in Douglas County, Oregon and that his former name was Emmit Ramsey. I presume then that it was actually Emmit who was born in November 1914 in South Dakota and subsequently given up for adoption and taken to Oregon shortly thereafter. Possibly G. Clinton and Lulu Raitt had already moved to Oregon and that is why the adoption took place there as opposed to South Dakota.
Allan Snr's (adoptive) parents were Granville Clinton Raitt and Lulu Elizabeth Searle (her mother's maiden name was Thayer) who were married in Aberdeen, Brown County, South Dakota on 26 June 1907. Both Granville and Lulu had been born in England. Granville was born on 14 November 1880 in Hordle, Lymington, Hampshire, England. His parents were Percy Clinton Raitt, born 28 November 1853 in Hordle, Lymington, Hampshire, and Nina Gertrude Close, born 23 March 1859 in Poona, Bombay, India. The couple married in London on 19 August 1879. Percy Raitt and ancestors will be found on the new Hampshire Raitts page. Granville's mother Nina left a sizeable estate when she died in 1906. With no punctuation in the record it is unclear whether the estate was left to her attorney, Aylmer Mac Iver Campbell, retired colonel in the Indian Army. or to Granville. However, it is most likely after his attorney, presumably a close friend of the family, being an Indian Army man, that Granville named his adopted son Aylmer.
According to the censuses, Granville emigrated to the United States in 1897. He is thus probably the Mr G. C. Raitt who left Southampton, England on 7 August 1897 aboard the Paris, destination New York. His age was given as 26 (instead of nearly 16!) and his occupation was joiner. In the marriage register, Granville's nationality was given as English, whereas Lulu's was given as American.
Lulu was born on 23 October 1883 and emigrated as a baby in 1884. She is recorded as arriving in New York from London on 11 April 1884 aboard the Erin with her parents James and Elizabeth Searle and several siblings. However, her parents and a couple of older siblings had actually emigrated in 1872 according to census information.
James Searle was a bricklayer/brickmason and in the 1880 census the family is to be found in Essex, Page County, Iowa. By 1900 the family had moved to Aberdeen, Brown, South Dakota, though wife Elizabeth, 51, seems to be widowed. In fact it turns out that James Tilliard Searle had been born on 5 October 1841 in Hersham, Surrey, England and died on 17 August 1887 in Aberdeen, Brown County, South Dakota - his wife Elizabeth (Thayers) Searle was born on 17 June 1848, also in Hersham and died on 16 October 1934 in Aberdeen.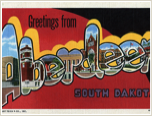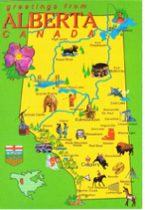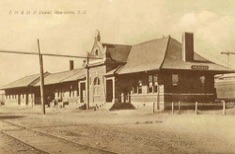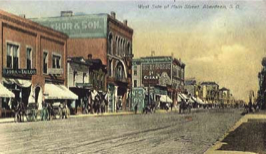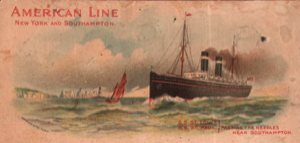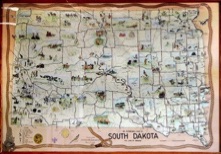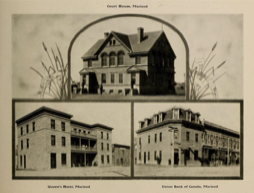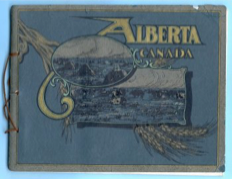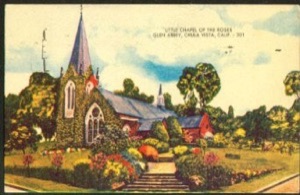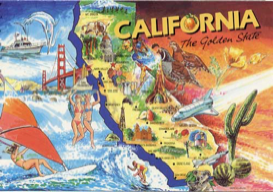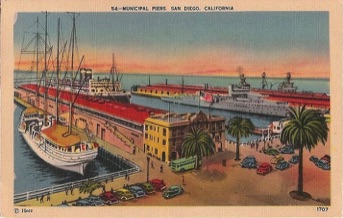 Although there seems to be no records of them re-entering the United States, by 1926 the family was in California where Granville C. Raitt and wife Lulu E. are listed in the U.S. City Directory as living at 1018 Sicard. He seems to be working at a service station at 2295 National Avenue. They are at the same address in 1927-29. But by 1931 they were living at 215 Fig Avenue, also in 1932. In 1935 they are living at 2686 Newton Avenue, San Diego where he is still working at a gas station. He is named in the San Diego voting lists for 1928, 1934, 1936 and 1942 (where he was living, retired, in Ada St, Chula Vista.)
In the 1930 census for Chula Vista, San Diego we find Lulu E. Raitt, head, age 46, married, born England, emigrated in 1884. G. Clinton Raitt, head, 49, married, born England, emigrated in 1906 is recorded at a different address in Chula Vista - he was the owner of a service station and thus was on the premises at the time of the census.
Also in the 1930 census for Chula Vista is Allan A. Raitt, aged 15, single, born South Dakota who is a roomer with a Japanese family. He has no occupation.
Granville and Lulu are not yet found in the 1940 census. However, there is a draft registration card (serial number 602, dated 27 April 1942) for Granville Clinton Raitt, born 14 November 1880 in Hordle, Hampshire, England. His age was given as 61, he was self-employed and his place of employment was given as RT 1, Box 258, Chula Vista, San Diego. His place of residence was the same address. The name and address of the person who will always know his address was given as Allan Aylmer Raitt, 927 E. 28th St, National City, California (rather than wife Lulu!) He was apparently 6ft 7in tall, weighed 136 lbs, had brown eyes, red hair, a light complexion and no obvious physical characteristics that would aid identification.
In the 1940 census Allan A. Raitt is living at 4277 Estrella St, San Diego - he is aged 25, married, and was a finisher in an aircraft factory. His wife is named as Mary J., age 25, born Mexico. They were at the same address in 1935.
Granville Clinton Raitt died on 5 April 1946 in San Diego and his wife Lulu died in Los Angeles on 22 March 1963.
Eighteen months after the birth of their son Allan at the end of 1914, the couple moved to Canada. Geo. C. Raitt (presumably Granville), by now an American citizen, is recorded as crossing the border at Kingsgate, British Columbia on 12 April 1916, occupation farmer, aged 35. He had come from Sutherland (i.e. Sutherlin), Oregon and was going to Warner, Alberta. Mrs G. C. Raitt, 32, farmer's wife and her son Allan Raitt, 4, crossed the border at Kingsgate a month later on 10 May 1916.
The family appears in the 1916 Canadian census for Alberta, Canada. They were living in the Village of Warner, Lethbridge, Alberta. Granville C. Raitt was aged 35 and a drayman; and wife Lulu Elizabeth, was 32. Both were born in England. Their son Allan Aylmer was 1 and was born in the United States. All three had American nationality and had arrived in Canada in 1916.
In the 1921 Canadian census they were living in McLeod, Alberta. J. Clinton Raitt was aged 40, a manager in an oil company; wife Lulu E. was 33; and son Allan Alyrne was 6. The census also reveals that Granville's mother was born in India, though his father was born in England. Both of Lulu's parents were born in England.
Granville is recorded as arriving in Southampton, England on 23 September 1906 from New York aboard the St Paul, travelling 2nd class. His age was given as 24 and his occupation was policeman. He is recorded as returning to New York on 21 Oct 1906 from Southampton aboard the St Louis, having left on the 13 October. His occupation was listed as policeman, his age 25. His destination was Aberdeen, South Dakota. His last place of residence in the UK was Durham and his nationality was given as Great Britain (implying he had not yet acquired American citizenship). He was 6ft 10 inches tall, of fresh complexion, with red hair and hazel coloured eyes. His place of birth was listed as Hordle, Hants. The reason for his short trip is not known - possibly a funeral or marriage.
He must have moved from New York to South Dakota almost immediately upon arrival in the United States, because although I am unable to find him yet in the 1900 census, as Clinton Raitt he was living in Aberdeen, South Dakota in the state's 1905 census. And he had been in South Dakota for eight years. He was single, aged 22 and his occupation seems to be stack (?) driver. Why he actually went to South Dakota in the first place is not known, though he obviously changed occupation in 1905-1906.
In the 1910 census for Aberdeen Ward 2, Brown, South Dakota, Clinton Raitt, 29, married, born England, was a roomer. He had no occupation at the time. Where Lulu was is not yet known.
Granville Clinton Raitt was drafted during the 1st World War. His draft registration card for 1917-1918 gives his date of birth as 14 November 1880; his age as 37; his permanent address as Sutherlin, Douglas, Oregon; permanent occupation as farming and drayline; place of employment as Warner, Alberta, Canada; nearest relative as Mrs Lulu E. Raitt in Warner. It notes he was tall and of slender build. The date on the card is not fully decipherable, but looks like 3 Oct 1918. Granville and his wife do not seem to appear in the 1915 State census for South Dakota.